CORPORATE SOCIAL
RESPONSIBILITY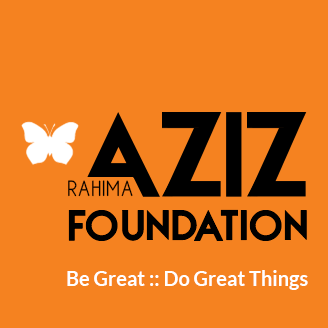 RAHIMA AZIZ FOUNDATION
At Shell Corporation Bangladesh Ltd. , we don't believe that giving back to the community is simply about good deeds and charity. To us, it is also about treating everyone as part of our family. For more than two decades, we have always recognized the spirit of giving and doing our part to serve the community. Together as a family, we celebrate achievements and persevere through difficulties. We grow together by helping one another, making sure no one is left behind. At Rahima Aziz Foundation, we are truly inspired to share this belief.
Our existing project
ORPHAN SUPPORT PROGRAM
Orphans are one the major groups of population that needs social care and all out support to grow them as proud member of the society. In our country, there are orphanages which are normally poorly managed with substandard foods and lodging facilities, having worse socio-psychological environment, which keep them always in depressed orphan mind.
Rahima Aziz Foundation treats and deals them differently .The organization believes that the orphans better be grown up keeping them with their mothers in a family environment. Our orphans are kept at home; insure supply with required necessities covering expenses for education, foods, cloths, lodging, health care and other basic needs. Group of Maximum 20 orphans are being supervised by one who normally visits thrice weekly and reports advancement on them covering all the aspects of life. A monthly program is organized for the orphans which includes some cultural, sports and other social uplift man function. Some national level camps are organized for the orphans in a befitting manner that make them realize their importance in our society as valuable members.
Rahima Aziz Foundation requests you to come forward to display such a small help for a big change at large. You can start this kind of program to uplift the orphans to make them valuable members of the society. Rahima Aziz Foundation will extend you generous cooperation in launching such a project which will bring your peace & happiness here and there afterlife.
Rahima Aziz Foundation(Future plan)
The Rahima Aziz Foundation is a foundation established by Md. Zahirul Islam with the stated mission to "strengthen the capacity of people throughout the Bangladesh to meet the challenges of global interdependence."
The Foundation focuses on four critical areas: health security; economic empowerment; leadership development and citizen service; and racial, ethnic and religious reconciliation.
The Foundation will works principally within near future through partnerships with like-minded individuals, organizations, corporations, and governments, often will be serving as an incubator for new policies and programs. We have offices located in Dhaka and Charfassion, Bhola.